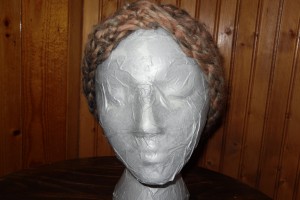 Now for the gift to you. In the spirit of season I've been designing and I was so enamored with this crochet stitch. I made several crochet mobius headbands and quick neckwarmers.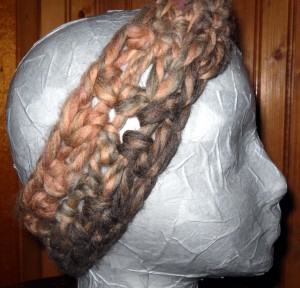 Supplies: Super bulky yarn, I've used moda dea swerve, bear creek by kraemer yarns, and Malabrigo rasta, on split stitch marker, and one size q crochet hook
need to know abbreviations: ch=chain, hdc=half-double crochet, st=stitch
Pattern:
Ch 27 for small head 30 for larger head if you need to go larger you can just add a multiple of 3 stitches.
Row one: hdc in the 3rd chain from hook, ch1, hdc in the same stitch, *skip 2 ch stitches, hdc,ch1,hdc in the same st* to last 3 stitches skip 2, end with hdc.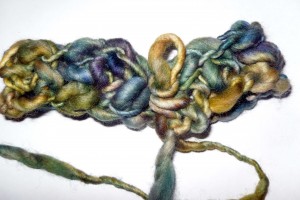 Now to make it moebius lay the crochet flat and put the ends together.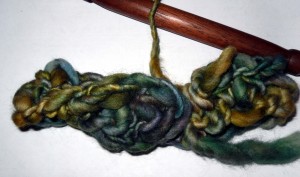 Now flip one end and attach with a slip stitch. I also weave the starting strand into the the end so as not to get confused later.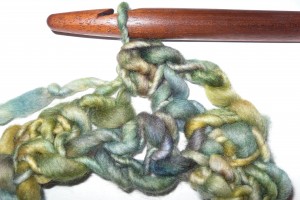 Round 1: ch2, add stitch marker into chain 2, find the first stitch were you see 2 sts in the beginning chain. hdc,ch1,hdc in this stitch, continue in this manner until you come to to the end where you see your ch2 and marker. put 1 hdc in the stitch before the ch2 and slip stitch into chain 2, cut yarn , weave in ends. Pretty simple eh?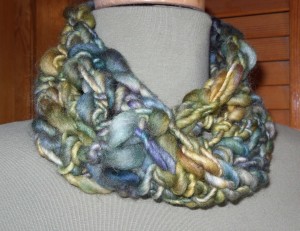 I made a bunch of these for me and found it you repeated round 1 a second time you could get a very pretty neckwarmer. The fact that I could make one  in 20 minutes was gratifying. I ended up crocheting them everywhere I went, even giving one to the dental hygenist (I had enough time to crochet one while waiting at the dentist).