Hard to believe it's almost socktober! I see trees losing leaves but not a whole lot of color yet. The animals have been enjoying the great weather here.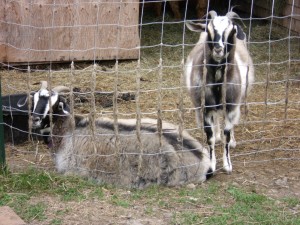 I had a wonderful week my new pattern Scat is being test knitted and the Cabled Star Hat is now available for download.
I also got two wonderful gifts from a good friend. I'm so pumped about this I could barely wait until Friday to write about it. She was a given a wonderful 100yr old loom and a CSM (circular sock knitting machine). She didn't want either of them and had no use for them. After being turned down by the local historic societies for the loom. She offered both items to me. whooo hooo!
 It seems the sock knitter is from 1914. It's in great condition and had the book that came with it on the machine's care and use. I also found the price list astounding.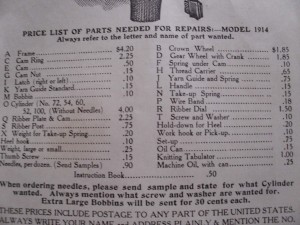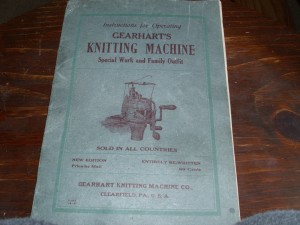 I haven't gotten the loom at the house yet but the paperwork is very interesting. It seems that the loom cost 48.00 at the time it was purchased. There are letters from the previous owner and the previous owners grandmother who learned to weave on it at 8 yrs old in 1913. I found the price list and the booklet on how to make a profit selling rag rugs to be very interesting.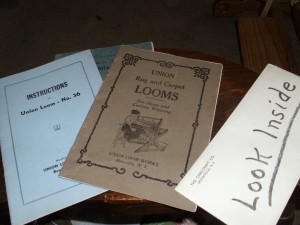 I will get pics of the loom as soon as it arrives at the house.
As Friday is my crazy busy day. I gave into one of my little luxuries. I bought myself a sandwich. Not just any sandwich a Roadrunner Sandwich from Mountains Market in Dover-Foxcroft. I order mine with provolone(it comes without cheese). I have to say it is the best vegetarian sandwich I've ever had(easily made vegan by omitting the cheese and pesto mayo). They grill the vegies and the bread is herbed panini bread. Soooo Gooood!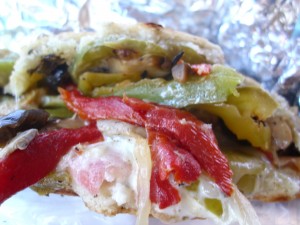 What a great week!
PS. Don't forget to sign up for our weekly newsletter.
Tags: circular sock knitting machine, csm, knitting, knitting patterns, knitting projects