I find myself posting on saturday again due to my children's dental appointments and softball. I reviewed 2 books this week. Parisian Fashion Knits from Laines du Pingouin(originally published 1936 republished 2011) and Picturesque Hats in Hand Crochet by Bramcost Publications(originally published 1939 republished 2011).
Both books sent you back in time showing what fashion was like in the 30's and showcased some of the beautiful handiwork of that time. In Picturesque Hats there were snoods lots of snoods some attached to beautiful hats some not. I remember look for snood patterns when my hair was long (i even made one). I found they are a lovely way to get hair off the neck on a hot day without pins or elastics (no pulling on the scalp), quite comfortable without being hot as a hat may have been.
In Parisian Fashion Knits they really brought out the styles of the time. I found the stitches and textures fascinating. The cape on page 8 is a definite knit. I can't wait to try some of these stitches this book really grabbed my creative side and I would like to try some other things with the textures. Bramcost also sent a few wonderful pages on how to convert knitting to crochet and changing basic sizing of vintage garments and how to take measurements for vintage patterns. Quite helpful for knitting vintage garments.
I really enjoyed reviewing these books and sharing them with my weekly fiber group. They were excited to try a few of the patterns.
I also purchased a new magazine. Actually I purchased every knitting and crochet magazine I could find in my local area. I'm not a big magazine subscriber but Knitting Traditions by Interweave really caught my interest. I read this magazine for a week straight and enjoyed it each time. I love reading and possibly knitting in new ways from different cultures. The articles are great and there are quite a few techniques I would love to try. This one is definitely a keeper.
This week on the farm was interesting because I had fence fixing to do. The goats and alpacas got out. My fence had actually detached itself from the barn. The goats usually squeeze out on a regular basis and it's not a big deal because they won't go far from the rest of their herd(the alpacas).  However the alpacas get out and it completely changes the game plan. I was ready for an hour or 2 of coaxing with food, chasing etc. I couldn't believe my eyes. I fixed the fence opened the gate and alpacas just walked right in. I had to seriously wonder if they weren't ill. It's almost time to collect fiber from bunnies again a new crop will be in soon.
Here are some great pictures of my little fuzzies.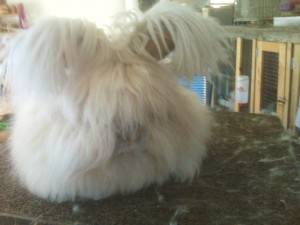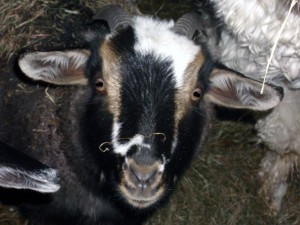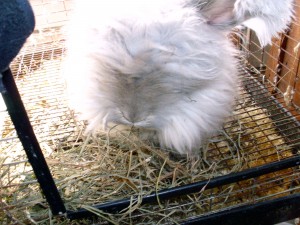 Tags: animal rescue, animals rescue maine, knitting, knitting books, knitting mags, knitting patterns, knitting projects