Well now that we know how milk fiber is process and what it is made up of, I was extremely curious on how it dyes and spins. I used Cushings direct dye in plum and it turned out awesome. Did not run or exhaust the dye bath.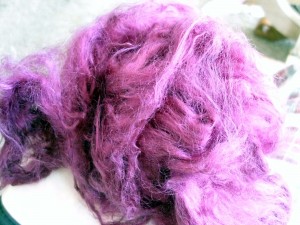 I also tried Cushings acid dye in peacock. Also turned out great. Exhausted the dye bath did not run. I notice colors are more matt with this fiber as opposed being shiny like corn or nylon.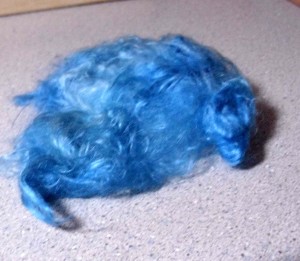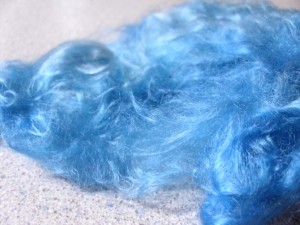 Spinning was interesting. The fiber feels fine and dense like angora but isn't slippery it has alot of grab(sometimes a little too much grab for my liking). It's definitely next to skin soft but the grabbiness (is that even a word) made it seem a little less soft than angora. It definiteley reminded me of a very, very fine merino.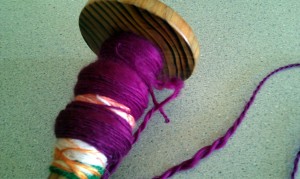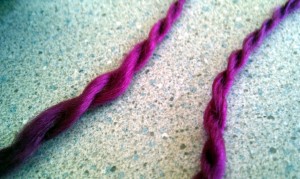 Sorry about the picure quality, My camera is a Diva and only working when it wants to so I had to use my cell phone. Don't tell the old camera but the replacement is already on it's way.
Here is Fluffy wanting my attention. She gets right up in your face and can be a bit demanding. She was literally in my lap at my desk climbing up me in this picture.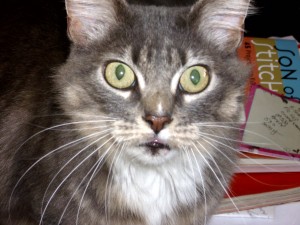 Oh and here is some lovely Cashmere from the goats…..Loooove me some cashmere. I still have one goat to comb out for the year and I'll decide if I send it out to be processed or process it myself. The amount of guardhair looks minimal so I may just process it at home(maybe).  I need to go pet some now.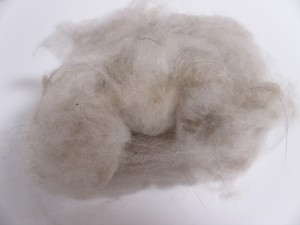 P.S. Remember Sign up for the newsletter to get access to "The Llama to Shawl/Scarf Series" next installment comes out April 12th.
Tags: animal rescue, animals rescue maine, fiber animal products, fiber animals, fiber processing, raising fiber animals, roving wool, sheep wool processing, spinning fiber roving, vegan spinning fiber, vegan spinning wool, vegetarian spinning fibers, wool for sale, wool for spinning for sale, wool for spinning yarn, wool processing