Goat care is something I've been learning for about the last year. Basic care for fiber goats is not difficult. They need shelter often a 3 wall shelter is enough to make them comfortable. Giving high quality grass hay when pasture is unavailable  and a good sweet feed are essential for great coats.  You may want to check with your local vet to be sure there no particular parasites in your area to look out for.  Some breeders give tetanus shots to their goats as well. Goats should be wormed 4 times a year.  There are many products at your local feed store for this I use a pelleted feed type. The goats just eat it with their feed and I don't have to catch anyone and force a foul paste down their throats.  About once a year goats may need their hooves clipped.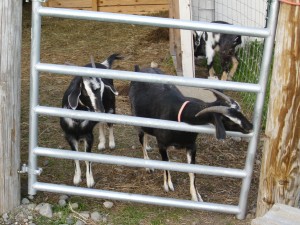 Depending on the type of fiber goat you have decided you want to raise there are different ways of collecting fiber. Angora goats are usually sheared twice a year.  Cashmere can be sheared once a year or brushed out as they shed their coats when the weather warms up.  Pygoras and Nigoras depending on if the fleece is can be sheared or brushed as follows: Type A- shear, Type B- shear or comb, Type C- shear or comb.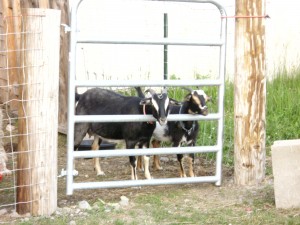 I think goats are great farm animals and pets they are entertaining and engaging. You can see a goats personality come right out and what you see is what you get.
Tags: angora goats, animal rescue, animal rescueanimals rescue maine, animals rescue maine, cashmere goat fiber, cashmere goat fur, fiber animal products, fiber animals, fiber processing, raising fiber animals, roving wool