Deyaneria on March 3rd, 2014
I am taking a break from the regularly scheduled sweater knitting to show off some of my other knitting…….yea I did say I'm showing off. I have finished four new patterns and have two waiting in the wings to be finished. I was also able to get some of my favorite children to model these for me ….Enjoy!!!!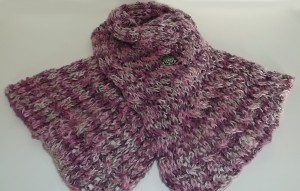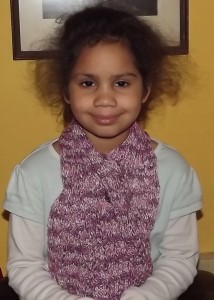 The Faggoted Bamboo Scarf has a lovely lacy textured pattern. I really like the silver button with it. The bamboo makes it light and drapey. Here is the pattern link.
The Keyhole Textured Scarf is a gorgeous  pattern with bumpy, structure the keyhole portion of the scarf is worked evenly into the patterning.
The Playful Peace Silk Cowl is a simple, reversible almost woven looking texture. This was great fun to create and knit.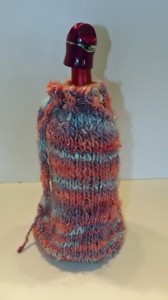 This Banana Squash Bag wasn't exactly for the kiddies with a bottle of vino in it. It would also make a great project bag or small purse. I love the gourd shape!
The girls look so serious in the pictures, we actually had a terrific time!!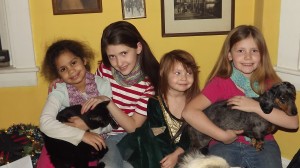 Fiber Fanatic Files
Sign up for the Fiber Fanatic Files !!!! It's Free and You get FREE SHIPPING off your first order. For peace of mind we never let your email information out any other party.
Tags: knitting, knitting blog, knitting patterns, knitting patterns for sale, knitting projects, knitting yarn