Deyaneria on July 3rd, 2014
When I left off with knitting posts. I was working on a Plum Crazy Cardigan. All was going well until I got to the  button band neckline. I've knit it …….4 times. Then I  threw it   put it into the time out basket to teach it a lesson.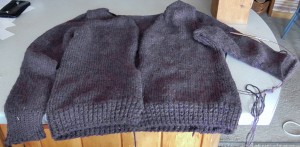 After which ,  I decided to finally start a long coveted project. May I present the Shipwreck Shawl by Knitting Harpy …This pattern is an amazing freebie from Knitty.
This is a very interesting project as it is knitted with the beads strung onto the yarn in a natural yarn and then dyed after the knitting is completed. There are also only 7 rounds of increases in this pattern. I had collected the beads for this project over 2 years ago. It is high time to start this project.
I will dub this project Brandi's Shipwreck or I Hope it's not a Shipwreck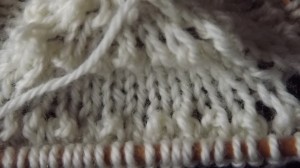 Tags: fiber animal products, knitting, knitting blog, knitting patterns, knitting projects, knitting yarn, sock yarn