Deyaneria on June 10th, 2014
With Dragonage 3 coming out this fall, I wanted to show some of my Dragon Age Origins love. One the awesomest (is that a word) things about dragon age is the ease of modding to make the character really personalized. So I added some of my favorite Character Creator Mods and had some fun with making some of the most gorgeous characters I could. I will name all mods I used and the authors at the end of the post. So Idecided to to the men of Dragon Age first.
Human Male Warden- I'm pretty sure I tried every preset. The last one is a preset mod called pretty faces it replaces all the male presets. I did just one of them to show how pretty the boys can look.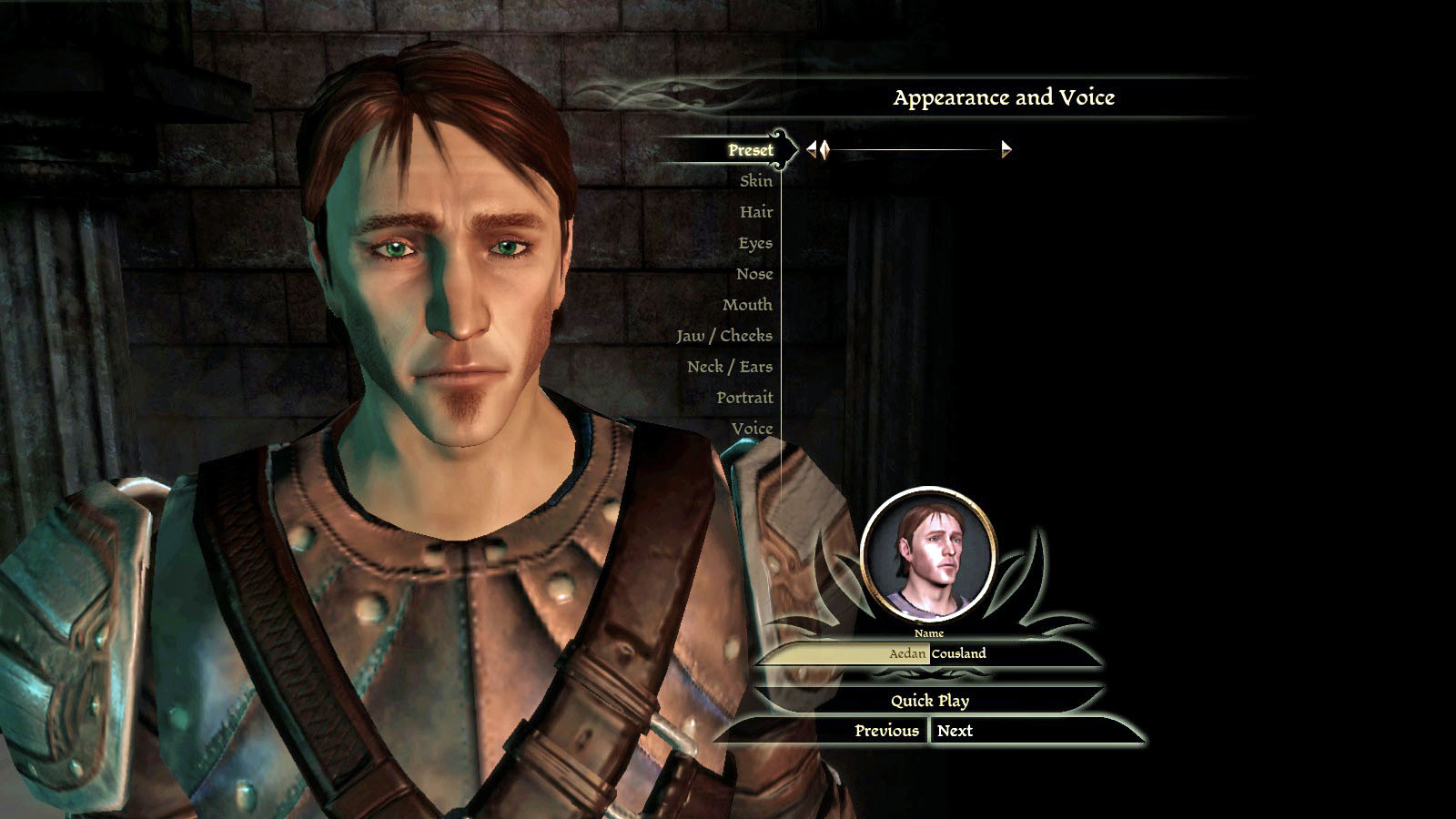 Mods used in creating these characters are:
Note: these mods can be found on Nexus unless marked otherwise.
Additonal Hairs for DA (part 1 and 2)
All in One
Anto Hairstyles
Bidelles Cosmetics
Black is black
CC extra Hints and tones
CS eyebrows
CS hair tints
CS skins
fbd skins
hf lotc hairstyles
lotc's eye texture package
lotc's eyelash textures
lotc's eyelashes
More hairstyles
Pineappletrees vibrant colors
ren's hair
Tamsyn's updated elf with hair
tucked hair (found on Bioware)
dracomies textures
chargenmorph complier
navi preset
pretty faces
Next week I'll bring in the Elves:)