The Saga has finally come to an end. The crochet scarf is finished and neither the scarf or myself are worse for wear:)
I know I said that the grafting made me nervous , however I think it turned out pretty good. It's not a thick seam.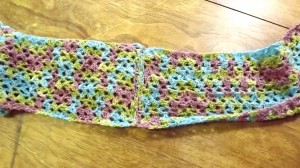 Some more pics of different ways to wear this scarf.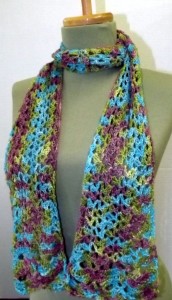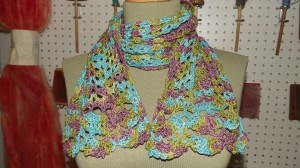 I liked this pattern so much I did make it available in the shop.
Happy Crocheting!!!!!
Sign up for the Fiber Fanatic Files for your scandalous woolly updates!
Tags: crochet, crochet pattern, crochet project, crochet scarf