As promised I've finished writing up the Serenade Crochet Scarf Pattern and it is now available here. I will get it on Ravelry soon as well.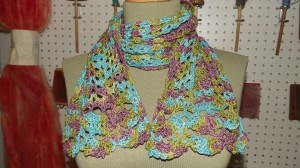 I've already jumped into the next project which is a simple triangle shawl in The Fiber of My Being's Evoking Autumn mohair, silk blend in lace weight. It's amazingly airy but still warms my hands just working with it.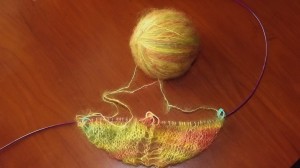 I love the look of this yarn!!! The sheen on it is amazing and made it difficult to get the best pictures.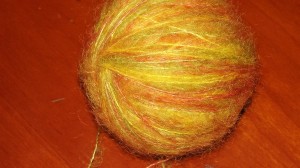 I just got started and love the way the colors are coming together.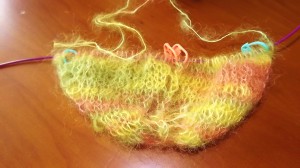 Get your copy of the Fiber Fanatic Files, our wanton woolly lore.
Tags: animals rescue maine, crochet pattern, crochet project, crochet projects, crochet scarf, knitting, knitting blog, knitting projects, knitting yarn