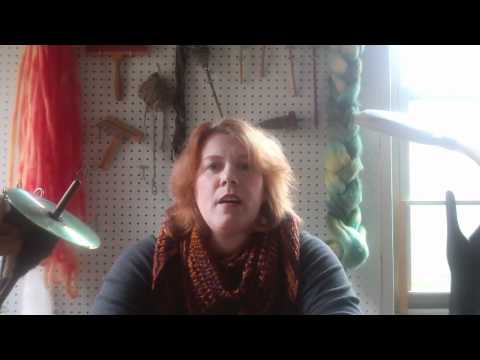 In today's video along with the regular fun stuff, I address an issue that makes me a bit uncomfortable talking about. On a good note I have found a solution.
Spinning lesson Link http://www.thefiberofmybeing.net/?page_id=3225 or you can click at the top of the page toward the middle where it says Fiber Lessons.
More pics of the Romulan Cloak One Skein Shawl all finished.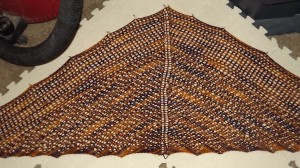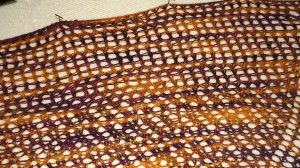 If your interested in more designs from the Fickleknitter you can check out her website here.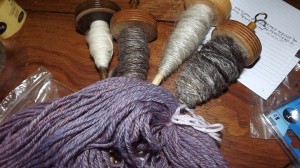 Fibers are as follows from left to right Cormo ,romney ,Lincoln ,and navaho churro. Below is the peach nebula colorway spun up