Icelandic fleece is dual-coated. In Icelandic the long outer coat is called tog and the fine inner coat thel. When separated, the outer and inner coats are used for different woolen products.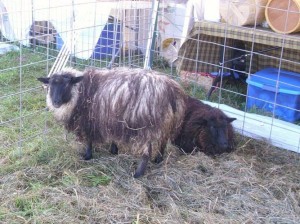 Tog is generally classified as a medium wool around 27 micrometres in diameter. It is good for weaving and other durable products.
Thel, being the finer wool and classified as such, is generally around 20 micrometres in diameter. This fine wool is used for garments that touch the skin.
Tog and thel are processed together to produce lopi, a distinctive knitting wool that is only made from the fleece of Icelandic sheep.
An average fleece weights about 5-7 pds and because the Icelandic breed grows about 18 inches of fleece a year they are usually sheared twice a year. Fleece comes in a great variety of colors and sometimes the Theg and the Tog are  each a different color.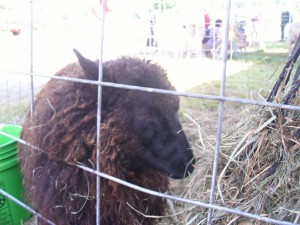 That being said I have 2 varieties to show you I have some grey icelandic and some white to try out .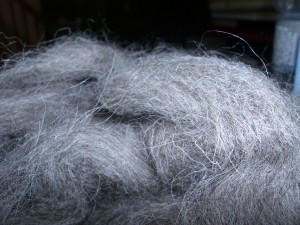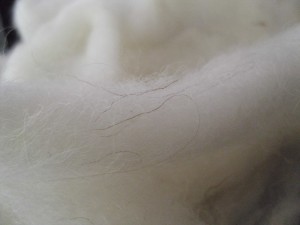 PS. The lovely sheep pics were taken by me at common ground fair. I had picked up my white Icelandic at  Pondview Farm where these lovely sheep live.