It's been a crazy week. I didn't get as much done as I had hoped. I did however get the artfire store started. There isn't much in there yet but I have added a few items. Lots of ninja knitting and ninja frogging ugh!  Trying to get the CSM(circular sock knitting machine) working right too.
I don't have a finished project to show you this week but I did get the sleeve of my Lia sweater almost finished at a wedding I went to last saturday.
I hope to remember to bring all the containers of bunny fiber in from the barn. I will probably be adding a fresh batch of raw bunny fiber to the stores.
Here is some spun grey icelandic with bunny fiber yarn. I'm thinking some cosy fingerless mitts:)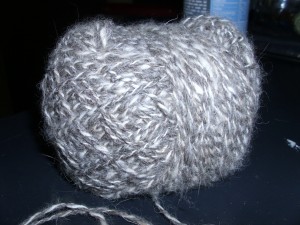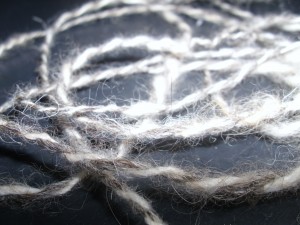 Until next week, enjoy your Autumn.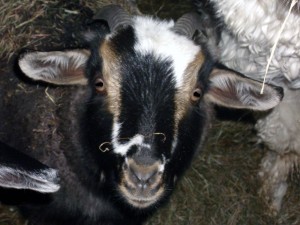 Maddy's cute pic:)