I would like to show you some of My Favorite Places from the Fair.
Autumn Hollow Farm Fiber Arts - They have some of the most beautiful fiber art tools I've seen. These are really collectors items that are sturdy enough to take normal use(normal use meaning: not throwing your spindle or needles down in a fit of rage, normal use and common use are not interchangable terms). Anyway I have been stalking this shop for 2 yrs now (yes Karen, I have been stalking your shop at Fiber Frolic and Common Ground ). I finally bought a beautifully light spindle only weighting in at .88 oz. Below you can see what spun up with it.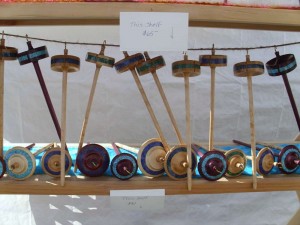 My Spindle :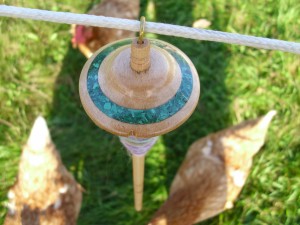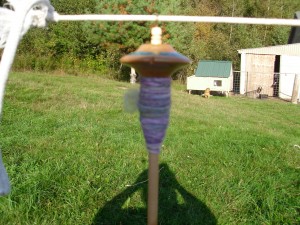 Maine Woods Yarn and Fiber – One of my favorite shops of all time. Arlyne and Bob are wonderful. Bob makes all the skeinwinders, bobbins and knitting needles. Arlyne comes up with all the gorgeous colorways of fiber and yarn. I bought a spindle at Fiber Frolic. This time I went for some beautiful roving the colorway is "vinyard." The fiber is a 40/60 blend of bamboo and merino. I knew when I bought this I wanted to spin it really fine and make something lacy from it.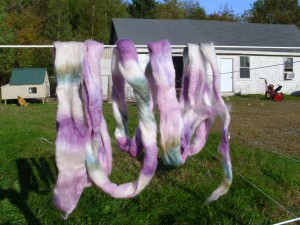 Here is some of it spun: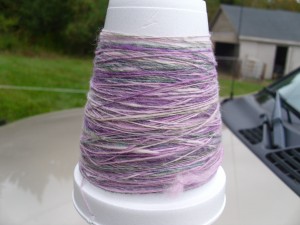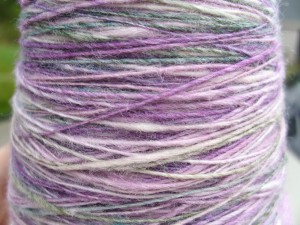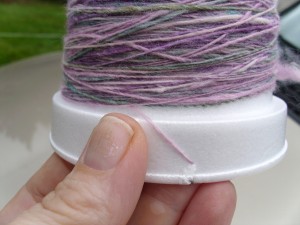 Purple Fleece – located in Stockton Springs. One of my favorite places for equipment (knitting, spinning and weaving) and supplies. Deb is wonderful I highly recommend you check her out. I got to try a double drive wheel (kromski mistrel) while I was there. OMGosh that wheel spins so smooth! If you live in the area check out Deb's Fiber Floozies group. 
Wednesday Spinners- I love the Wednesday Spinners you can grab and chair and spin or knit anytime during the fair. There are lots of fibery people to meet here.
The Fleece Tent – I had to look and made a small purchase for the blog in the coming weeks, but made a hasty retreat as the hubs has gone thru my fleece closet and put me on a fleece diet until I finish up with some of the 37 fleeces that he pulled out and counted (I really didn't know how many I had).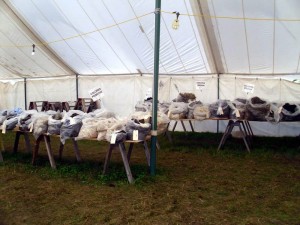 Pondview Farm- Lovely Icelandic sheep, I bought some roving here to play with for the fiber series. I also took some great pics of the sheep.