I decided to take a quick detour from the "Oh The Fiber " series and try my hand at jar dyeing.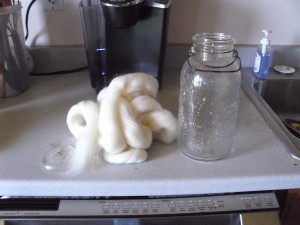 I am using my Cushings Acid dyes and some superwash wool.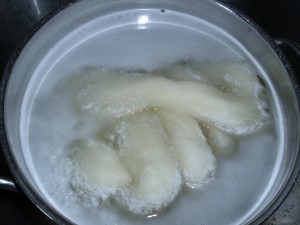 First I wet down the fiber in water with a bit of dish detergent in it. While it was soaking(about 30 min) I made up the dye bath.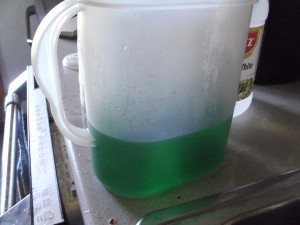 I heated some water and vinegar to about a simmer and then added Cushings Acid Dyes in Nile Green.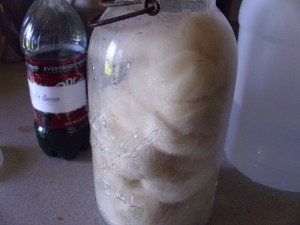 I put the wet wool into the jar and then added the dyebath.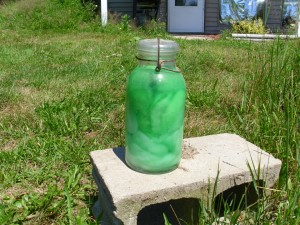 I set it out in the sun. I thought this might help it take like sun tea. However remembering that these are acid dyes and not natural dyes I might be better to process them in a water bath canner. I might try that today and see what happens.