I was feeling inspired after last weeks success with natural dyes. So I decided to embark on a project after getting so many plums last week. As I processed them to freeze for jam later. I realized the skins had a lot of color. I simmered them for about 3o minutes till all the color was gone from them. Then I strained the resulting liquid twice once thru a metal sieve and then thru an old, clean towel to make sure all the pulp was gone. I am mordanting 2 oz of fiber. One for the plum color and another for some beet juice(it's been decided we are having beets for dinner).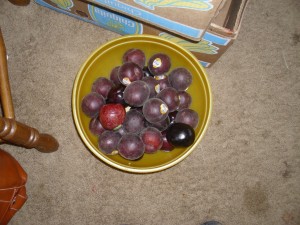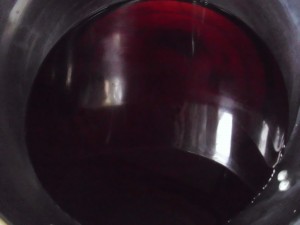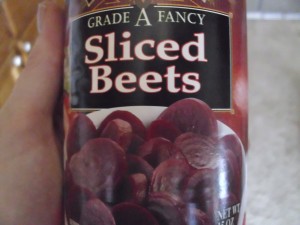 I've not been able to take many pictures or do a whole lot the last week as it was a week of running and preparing for my daughter to go to camp this week. I am also awaiting some new fiber samples to share with you.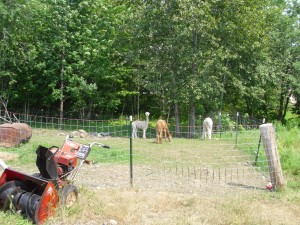 Here are my boys enjoying some grass on this warm, but windy summer day.