I spun up the beautiful light brown. I find I am really liking this wool. The brown was super soft and had a tendency to nepps. I took out many of the nepps but some stayed making a slightly thin and thick yarn.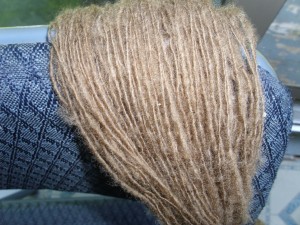 The white was dyed robins egg blue with Cushings Acid Dyes. I thought the brown and the blue would look great together in a fair isle or striped hat. I need to finish spinning the blue but got enough done to show today.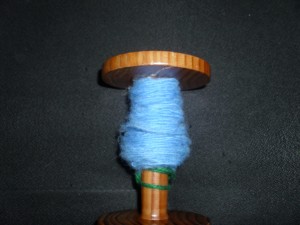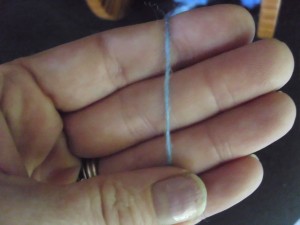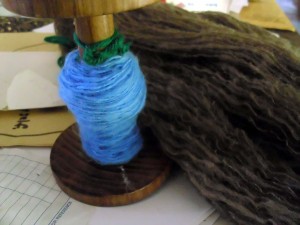 The colors aren't quite a dark as shown in the picture. I think they look great together.
Tags: animals rescue maine, dyeing wool, fiber animal products, fiber animals, fiber processing, finnsheep, finnsheep history, raising fiber animals, roving wool, sheep wool, sheep wool processing, spinning fiber roving, spinning fleece, spinning wool, spinning wool by hand, wool for felting, wool for spinning, wool for spinning yarn, wool processing