I was unable to spin my falkland after dyeing as it is still pretty wet the rainy weather here has kept the air damper than I would like. I even have had a fan on it for over 24 hours and it's still wet. I did take some pics of my dyeing process this time. I dyed this differently than my usual way and wanted to share it.
I had placed the roving in a pan of water with a couple drops of dawn dish detergent to let it wet down and soak. Then I drained it and gently squeezed out a bit of the water. I layed the fiber out on a some plastic wrap and took out the dyes I wanted to use.
This week I wanted to do a study of all my blues and see their differences. I have every blue on the card except the lightest one (almost white) called aqua. I arranged them from darkest to lightest and started dyeing.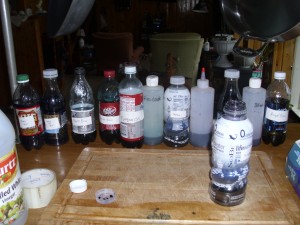 I found out quickly that I needed to wipe up the excess dye or it was all over the place it would run down thru the fiber and all over my counter top dyeing it.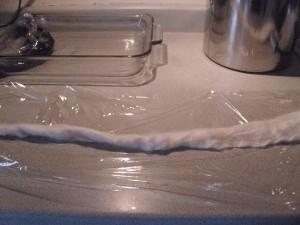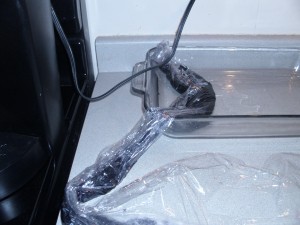 When I was finished dyeing I wrapped up the fiber and put it into my dyepot which can is also a great steamer( the most expensive stockpot I ever bought and I only use it for dyeing go figure).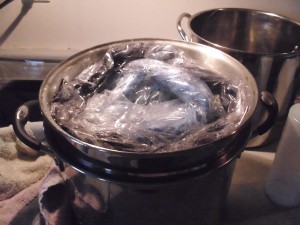 I steamed it that night turned off the heat and let it set until morning. Then I rinsed it in water to get rid of the vinegar smell and put it out to dry.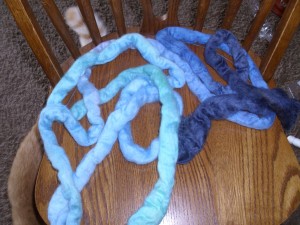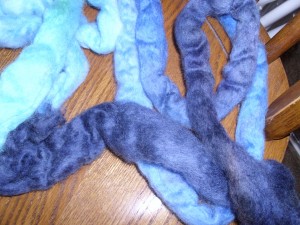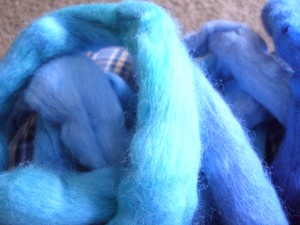 I think it came out great!!!!
Tags: animal rescue, animals rescue maine, dyeing falkland wool, falkland fiber, falkland wool, plastic wrap dyeing falkland wool, roving wool, sheep wool, sheep wool processing, spinning fiber roving, spinning fleece, spinning wool, spinning wool by hand, wool for sale, wool for spinning, wool for spinning for sale, wool for spinning yarn, wool processing