Since my lovely bamboo and banana fiber have yet to come in for me to play with I had some Falkland wool here.
Falkland sheep are from the Falkland Islands. I find it interesting that the wool has some great history. Falkland Island wool is considered to be a superior wool fibre and has historically been sold almost exclusively to the European wool processing trade. Great care is taken to ensure that classing is done correctly and many farms are members of the Quality Falkland Wool (QFW) scheme set up to ensure the highest preparation standards are followed.
The wool is generally drip white and fibre strength is generally high yet the wool is soft in handle.
Due to climatic and environmental conditions yields are generally very high, often well in excess of 70% Schlum dry basis, and vegetable matter content is usually under 0.5% with many clips in the 0.0% – 0.3% range making the wool ideal for scouring applications. Micron range is generally between around 20 microns and 32 microns, with the bulk of the wool in the 24.5 to 28 micron range. That is medium finess and can be suitable for next to skin comfort.
I was looking at an article on the economy of The Falkland Islands and found the Falkland is not one particular breed. Farmland accounts for a little over 80% of the Falklands land area. Sheep farming was formerly the main source of income for the islands and still plays an important part with high quality wool exports going to the UK: according to the Falklands Government Statistics there are over 500,000 sheep on the islands. Roughly 40% of the national flock are on West Falkland and 60% on East Falkland. The base flock are Corriedale and Polwarth breeds with Dohne Merino, South African Meat Merinos, Afrinos and other breeds having been introduced to improve the fineness of wool and meat characteristics. So Falkland Wool refers to the area rather than the type of sheep.
Here is some Falkland roving.
Baxter is really being  a lovebug/pain in the arse this morning. Refusing to let me type so I'm adding him in.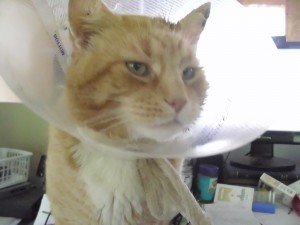 Tags: animal rescue, animals rescue maine, falkland fiber, falkland wool, roving wool, sheep wool, sheep wool processing, spinning fiber roving, spinning fleece, spinning wool by hand, wool for sale, wool for spinning, wool for spinning for sale, wool for spinning yarn, wool processing