Alpaca fiber comes in 2 varieties suri and huacaya. Huacaya reminds me of a lanolin-free, super-soft sheep fleece. Suri reminds me of supersoft mohair or just washed soft silky hair.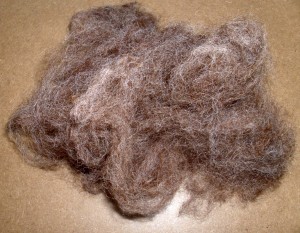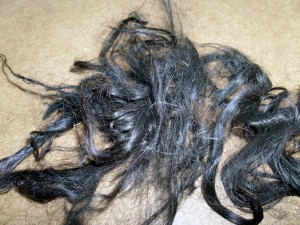 Washed Suri Fiber
  Alpaca is very soft and silky it has no lanolin but can be very dusty as alpacas like to take dust baths. Good quality alpaca fiber is approximately 18 to 25 microns in diameter. As an alpaca gets older the width of the fibers gets thicker. As with all fleece-producing animals, quality varies from animal to animal.
 Alpacas come in many shades from a true-blue black through browns-black(2nd pic), browns, fawns, white, silver-greys, and rose-greys( pic at the top). However, white is predominant, because it is the easiest to dye. The softness factor seems to go from next to skin soft to a slight prickle. Some people de-hair the alpaca I'm not sure this step is necessary, as in my experience it wasn't that harsh to my sensitive skin. Blending it with other fibers like angora or cashmere would probably negate any slight prickles.
Some cute and fuzzy alpacas.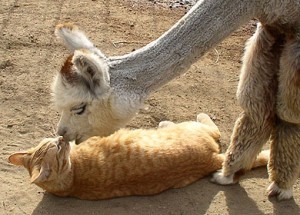 PS. I'm off to go make an alpaca bed with my fleece.
Tags: alpaca, alpaca fiber, animal rescue, animals rescue maine, fiber animals, fiber processing, huacaya, huacaya alpaca, raising fiber animals, spinning fleece, suri, suri alpaca, wool processing