Angora is the fiber clipped or plucked off an Angora Rabbit. There is usually guardhair and  underwool. The softness is determined by the diameter of the fiber , measured in microns. The micron count of angora is around 12-16 microns. For contrast merino wool ranges from 18-25 and a human hair is around 60 microns. Angora fiber is hollow, therefore it is an excellent insulater.
Angora does felt very easily and can happen on the animal if the not groomed regularly. I have a couple of buns, that  it seems if you look at them they matt up.
Angora fiber is classified as prime, seconds,combings, and matts. Prime wool is the finest and longest that grows on the back and sides of the rabbit. It can be plucked or clipped. It is usually layed out in boxes to be stored so there is no tangleing of the fiber.  Seconds are short fibers that are made by clipping a clipped area or are just shorter than prime.  These are great for felting projects. Combings are wonderful they are usually long  and folded over from the combing process. They create a wonderful yarn and are my favorite to spin. Matts and matted combings make for great novelty yarns. They can make for interesting textures and can make great art batts when carded with other fibers.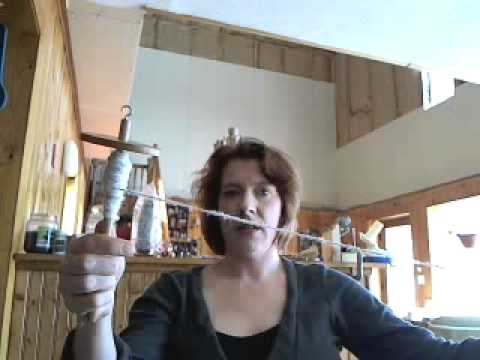 Tags: angora, angora fiber for sale, angora fiber price, angora rabbit fiber, angora rabbits, animal rescue, animals rescue maine, fiber animal products, fiber animals, fiber processing, raising fiber animals, roving wool, Vlog, wool for sale, wool for spinning, wool for spinning for sale